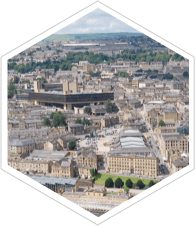 Halifax is a thriving minister town in West Yorkshire and home to a mixture of independent and high street shops, markets and fantastic places to eat and drink.
Halifax in West Yorkshire has a rich and diverse history, largely shaped by the industrial revolution in the 1800s. This industrial heritage can still be seen in the town today. Halifax is a fascinating town with many beautiful historic buildings, many of which now accommodate contemporary projects and businesses.
North West Business Machines are a leading provider of EPoS systems in Halifax. With over 45 years experience we've worked with a number of prestigious businesses providing bespoke, feature rich EPoS systems.
Save
Save
Save