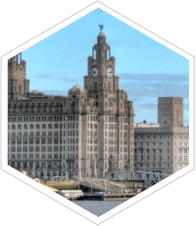 With an estimated population of 478,580, Liverpool is well known for its busy nightlife, amazing restaurants and four fantastic shopping districts!
Liverpool is one of the world's most distinctive and creative cities. From its stunning World Heritage waterfront to its vibrant culture, stylish shops and restaurants, it's a city with a unique spirit and personality. Liverpool welcomes approximately £58 million visitors per year, and the tourist industry, therefore, supports 48,600 jobs. Its popularity is thought to be due to The Beatles, its extensive maritime history, its flourishing art scene and its exceptional leisure facilities, such as Liverpool One.
The city is home to thousands of bars, restaurants and retail stores, many of which we have worked to provide and support robust, feature-rich EPoS systems tailored to meet the demands of each client.
Save