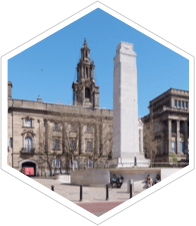 Preston is a city in the heart of Lancashire with a population of around 122,719 and a thriving economy. Home to hundreds of busy bars, restaurants and retail stores it really is a blossoming town steeped in history.
We're proud to work with one of the oldest family-run grocery businesses in the UK is E.H. Booth & Co Ltd whose headquarters are in Preston. In the 21st century, Preston continues to thrive. With its recent 'city' status and the world's largest bus station, Preston has become a regional shopping centre.
North West Business Machines work with all types of businesses who require EPoS systems in Preston. We've worked with a number of prestigious businesses including Checco's, Angelo's, Pinocchio's and many more providing cost-effective EPoS systems.
Save
Save