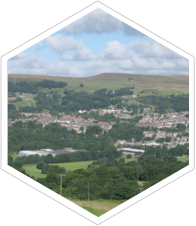 Ramsbottom is a thriving market town in Greater Manchester and home to many independent shops, busy bars, sophisticated restaurants and more.
Ramsbottom is a bit of a foodie destination, it has festivals, lots of independent retailers and good local theatre. At Easter, the town climbs up Holcombe Hill and rolls eggs down it; the Black Pudding Throwing World Championships are held here too.
With over 45 years experience we've worked closely with a number of businesses to provide specialist EPoS systems Ramsbottom, businesses include Eagle and Child Ramsbottom, Summerseat Garden Centre, Levanter Fine Foods and many more.
Save