EPoS systems are a wise investment for a wide variety of businesses. An EPoS system is not just a fancy till, but instead an integrated system that allows for monitoring, reporting, control and accuracy in many areas of your business, from sales figures to staff accountability.
Supercharge your business with EPoS….
The initial financial outlay for the system can be earned back very quickly by gains in efficiency and utility, allowing you to supercharge your business and focus on the aspects that need the most attention, or which bring the most profit.
But how will an EPoS system improve your business efficiency?
A great EPoS system brings many advantages to businesses of all sizes and in all industries:
1. Accountability – your EPoS system can monitor staff interactions with the point-of-sale, allowing you to hold staff responsible for the contents of their cash drawer, reduce cash discrepancies and disincentivise sloppy cash handling.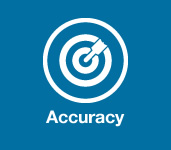 2. Accuracy – whether it's stock levels or financial transactions, accuracy is at the heart of every business. Your EPoS system stores data on many aspects of your business, allowing you to trust the numbers and relax when it is time to do the company accounts.
3. Reduced wastage – sync your sales to your stock, allowing you to keep accurate stock numbers, save space by holding less stock and closely monitor the age of perishable stock.
4. Reporting – whether it is for auditing purposes or to enhance business performance, your EPoS system can produce a range of reports from simple sales figures through to peak selling times and best-selling products. Save time on costly admin!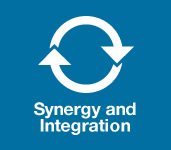 5. Synergy – link your EPoS system to your website, allowing you to display real-time stock numbers and build trust with your customers. Let your customers know ahead of time whether the product they want is in stock and prevent delayed order fulfilment which may damage your reputation.
6. Improved marketing – utilise your EPoS system to focus your marketing efforts on the right products, boost the impact of your promotions, and add sophistication to your up-selling.
What is the most important advantage of your EPoS system?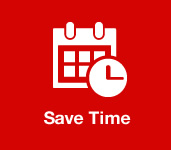 Efficiency!
Save time and money by automating data collection, streamlining the point-of-sale process and monitoring staff performance. Let yourself focus on what matters to your business, let your staff focus on what matters to your business, and let your customers focus on their great experience with your business!
For more information and advice on how an EPoS system could improve your businesses efficiency, call us today on 01254 881177.

Save