EPoS Company Bury
The benefits of an EPoS system for your business
Electronic point of sale (EPoS) systems are self-contained units that can perform a variety of tasks far quicker and more efficiently than a traditional manual cash register. For instance, according to a survey commissioned by IBM, approximately 1% of revenue is "lost" due to keying and operational errors that are carried out on a manually operated cash register.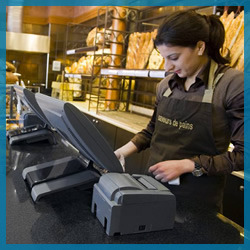 Alternatively, by installing an EPoS system which can accurately manage all the financial transactions that occur within your business, you can prevent these costly manual errors and monetary omissions from hindering your company's profit margins.
At North West Business Machines, we are an EPoS company employing a team of skilled technicians who have amassed over 20 years of experience working within the technology industry..
As a result, we can equip our clients with a series of completely modular EPoS systems. These technologically proficient systems can manage a company's stock levels, generate automated shopping lists in accordance with current consumer demand, produce business performance reports on a daily, weekly, monthly or annual basis, assess each employee's workplace productivity and even securely access central product and customer files at any given time.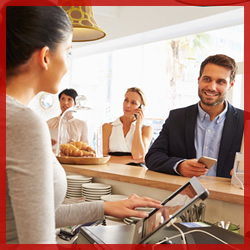 Consequently, by installing one of our revolutionary EPoS systems within your business you can effectively assess all of your company's operations and implement cost-effective improvements. From streamlining your business operations to tailoring your company's current marketing campaign in keeping with your most popular products and services, an EPoS system will highlight the ways in which you can improve your current business model in order to deliver a more efficient level of service to your consumers.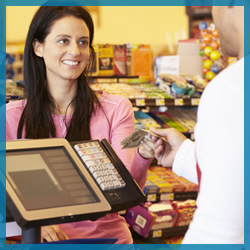 Irrespective of whether you require one EPoS system till for a singular establishment or a variety of these highly advanced units to serve your multinational organisation, at North West Business Machines we will collaborate with you in order to provide you with a bespoke EPoS system that will complement your current business model, garner customer loyalty towards your brand and drastically reduce your annual expenditures.
So why not visit North West Business Machines online today and browse through our vast array of EPoS systems and installation services? With the help of North West Business Machines, you can begin to streamline your business operations!