EPoS Company In Preston
All business owners and managers know that they need to have control of their enterprise – particularly of the part that takes the money and that this needs to be efficient.

As a leading EPoS company in Preston, our EPoS solutions do more than simply ensure quick and easy transactions, however. Having Back Office software means that you will be able to control your costs and manage your finances with minimum effort regardless of whether you have just one or multiple sites. You will be able to check out cash and product reports and KPIs, as well as having a better handle on stock control.
Regardless of whether you are a small business with no experience of EPoS systems or whether you need sophisticated configurations for multiple sites, here at North West Business Machines, we can provide you with the tools that are integral to your business. We work with businesses across Preston, Samlesbury, Walton le Dale, Fulwood, Penwortham, Broughton, Leyland and Longridge.
Your Business Is Our Business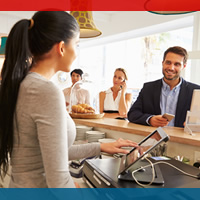 As a leading EPoS company in Preston with more than 45 years' experience, we know that we can help you to maximise the potential of your business – and at no point will you have to go it alone.
We have built superlative customer support into our service; after all, your business is our business, so we will take the time to ensure you that get what you need by consulting with you and project managing your EPoS system, including giving you the training you and your staff need.
Don't Worry About Security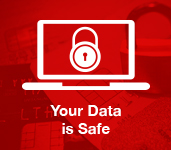 And you don't need to worry about security.
Your data and that of your customers is safe with our exceptional Head Office software, which can also be tailored to suit your individual business needs and to provide you with summaries and detailed reports so that you are able to make vital business decisions based upon facts rather than supposition.
An EPoS system will generate the information that you need for a successful operation quickly and efficiently, whilst removing the margin of human error that is responsible for the negative business impact. And with the expertise and support of North West Business Machines behind you, you will be thrilled you chose the EPoS way.
So if you think you could benefit from a high-quality EPoS system from a leading EPoS company Preston then feel free to get in touch with us today! Call us on 01254 881177 for more information.