EPoS Software Leeds
Whether your business operates in the retail, leisure or hospitality industry North West Business Machines specialise in supplying high quality, bespoke EpoS software Leeds designed to help your business flourish.
We work with businesses across Headingley, Meanwood, Harehills, Garforth, Birstall, Batley, Wakefield and the rest of Yorkshire providing specialist EPoS software.
Equipped with the latest, most robust processing software we supply EPoS systems Leeds that will make running your business ten times easier. Streamlining all your business operations and completely transforming the way you go about your everyday work the latest EPoS software Leeds will improve all aspects of your business including customer service, reduce customer complaints and cut down on queues whilst effectively monitoring your stock control.
Buying trends, top sellers, total sales and other vital information are can all be stored in one place meaning you don't have to search high and low for a file or piece of paper that you've probably chucked away! All the information you'll need to access is at the touch of the button, allowing you to access it instantly. You'll save time, effort and man hours when you opt for high-quality EPoS software Leeds and not to mention the reduced stress levels, our EPoS software Leeds is proven to help businesses flourish, no matter what the industry!
Retail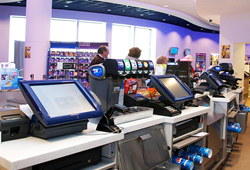 Designed with an easy to use interface all our EPoS systems can be customised with special offers and latest deals specific to your business. These deals can be altered depending on the time of day or set for a period of time using the latest EPoS software Leeds! An EPoS system will make running your business in the retail industry so much easier and hassle free!
Leisure
With bags of experience providing EPoS software Leeds to businesses in the leisure industry we understand the different aspects that need managing at any given time. Therefore all our leisure specific EPoS systems are equipped with the most robust software that enables leisure businesses to manage bookings, memberships, subscriptions, profitability and much more. All our systems can be tailored to meet your demands.
Hospitality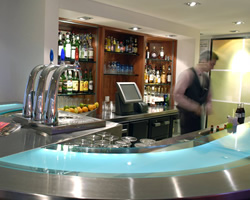 Providing the hospitality industry with high-quality EPoS software each system can be specifically tailored. Storing all the information you'll need for the daily running of your business in one place you'll be able to focus on ensuring your guests have a wonderful time rather than running around chasing up pointless things!
For more information on the latest EPoS software Leeds and the various products and support services, we offer then don't hesitate to get in touch. Call us now on 01254 881177 for expert advice and support!

Save