Delicatessen
Epos Systems for Delicatessens & Farm Shops
We have vast experience working with Farm Shops and Delicatessens across the North. We understand your specific requirements and operating methods meaning we're the perfect partner if you're looking for a reliable and efficient epos system for your Farm Shop or Delicatessen.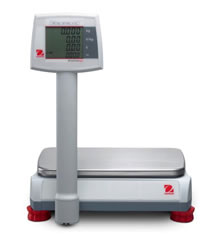 The Perfect Partner
Your Farm Shop or Delicatessen may have the following areas: cold meats, butchers counter, cheese and dairy produce, clothing, tea-rooms, fruit and vegetable counter and much more. Our expertise means you will get a system which allows you to manage all these areas. Control stock more effectively, run Stock Takes at the touch of a button and make informed decisions when considering what to re-order.
Streamline Your Business Processes
Our powerful epos systems for Farm Shops and Delicatessens seamlessly streamline your business processes meaning you reduce manpower and manual processes saving you time and money. Enjoy more repeat business from existing customers who will see an increase in customer service and a reduction in time spent in queues.
Key Features and Benefits
Fast & Accurate Scanning – Reduce time your customers spend in queues
Integrated Weigh Scale – Weigh products from a range of scales and devices
Graphical Touchscreen Interface – Reduce costly mistakes by staff
Large Preloaded Product Database – To handle all your different product ranges efficiently
Full Stock Control – Make an informed decision when it comes to re-ordering
Full Audit Trail – Instantly recall a previous transaction for customer queries and staff monitoring
Customer Loyalty – Encourages repeat business by offering discounts built up over time
Full Catering Functionality – Allows you to effectively run a tea-room/cafe alongside your Farm Shop or Delicatessen
Stock Countdown per Item – Only manage the stock you need & deters theft by staff members
Completely Modular System – Only buy what you need
Pre and Post Installation Training
We have extensive training facilities on site enabling you to demo all our equipment pre-installation, allowing you to become familiar with the equipment which guarantees a stress-free installation. In addition, once the equipment is installed we can also provide further training sessions if required. Training sessions will be led by highly knowledgeable members of our team who have relevant industry experience – ensuring your training is as effective as possible.
Unique Clients…
With over 40 years experience in the trade, here at North West Business Machines, we understand that all customers are different and have different needs. Our trained team will discuss your options and come up with the solution that is right for you.
Contact us now for more information, or to book a no-obligation demonstration