Nail Bars
Fast and Reliable Epos Systems for Nail Bars
Our experienced team at North West Business Machines offer sophisticated Epos Systems specifically designed to help busy Nail Bar owners.
Retain and Attract More Customers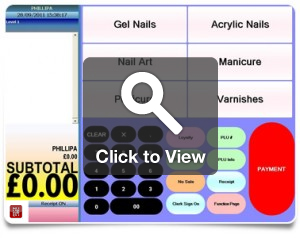 When Customer Loyalty is the key to your success it's incredibly important that you utilise any tools that will increase customer satisfaction and repeat business. Our Epos Systems for Nail Bars are easy to learn, versatile and powerful enough to meet the demands of the busiest Salons and Nail Bars.
[cf]key_features[/cf]
Pre and Post Installation Training
We have extensive training facilities on site enabling you to demo all our equipment pre-installation, allowing you to become familiar with the equipment which guarantees ar stress-free installation. In addition, once the equipment is installed we can also provide further training sessions if required. Training sessions will be led by highly knowledgeable members of our team who have relevant industry experience – ensuring your training is as effective as possible.
Your Perfect Partner
We appreciate and understand that all clients have different needs and requirements. Our wealth of experience in Epos Systems for nail bars puts us in an ideal position to get to the heart of your business and provide you with what you need.
To find out more please contact us on 01254 881177