Touch Screen EPoS Bolton
Even traditional business should embrace modern technology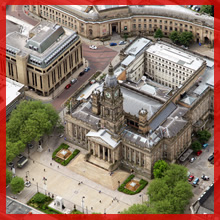 If you're a small business with a long and strong local tradition, there can be a temptation to become a little too rooted in the past, and to stick to what has always worked for you.
However, if you do what you've always done, you'll get what you've always got; moving your business forward into the 21st century will ensure that it not just survives, but flourishes – using touch screen EPoS in Bolton and surrounding areas including Edgeworth, Egerton, Bromley Cross and Farnworth will update your business immediately.
There are few business sectors with dedicated premises that wouldn't benefit from touch screen technology.
Whether you have a retail business with on-site stock storage, a cafe or restaurant, or even a trade counter with offices, a fully-integrated touch screen EPoS will bring a wide range of benefits to your business in Bolton, including:
Sales and stock automatically update, reducing the need for time-consuming stock takes
Less room for human error when placing customer orders
Speedier service, allowing staff to spend more time with customers
Easy staff record keeping – in terms of monitoring performance
Quick analysis of seasonal and year-round sales
Still need convincing?
You may be thinking that even though your business is in a sector where you could benefit, the cost is just too prohibitive, and there is the possibility of the equipment going down and requiring maintenance.
The sensible solution is to use a company that provides a one-stop shop for touch screen EPoS technology in Bolton. The benefits include having your supplier close by, and knowing that they will understand your customers.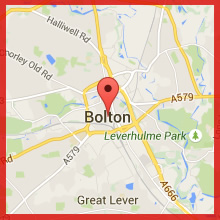 North West Business Machines (NWBM) supply just about every industry you can imagine, from supermarkets to specialist retailers, from garden centres to gyms. Whether you're simply looking for a touch screen till that will reduce operator error and give you a clear picture of sales patterns, or you're looking for a complete solution to update stock, incorporate contactless payments, and even offer a loyalty card programme, arranging a demo to see how an EPoS system can be tailored to suit your business makes good sense.
With integrated support plans for their customers, NWBM offer peace of mind alongside complete technology solutions.
Contact our team of experts on 01254 881177 to discuss your requirements and to find out more information on touch screen EPoS Bolton.

Save
Save