11 Jan 2023
Benefits of Loyalty Software
Having a regular customer base is key to the survival of any business. Of course attracting new customers contributes to business growth, but keeping your regular customers happy is critical to maintaining a vibrant, healthy business. At North West Business Machines our loyalty software module can help you boost sales and profitability by enabling you to retain a strong and loyal customer base; giving you a much needed advantage over your competitors.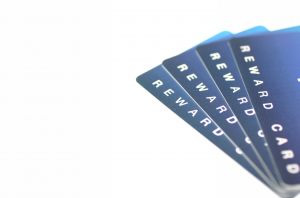 Our state of the art loyalty software system allows your customers to collect points every time they make a purchase. The more points they accrue, the more you can reward them with special offers on chosen products. How your customers redeem their points is up to you; it can be done either in real time at the point of sale terminal or via vouchers sent directly to the customer's home. Over time, as your customer makes his/her purchase and swipes their loyalty card, a profile of their spending is built up.
This allows you to target certain promotions to specific customers; encouraging them to shop more often, increase their spending and retain their loyalty. It's not rocket science but it works; if customers feel they are being treated well and offered incentives to buy then they will regularly return through the door. Drawing more customers back gives you repeat business and thus enables growth.
Our loyalty software can also enable you to further analyze customer data and help you implement a series of sophisticated marketing methods, whereby you target your customers via email and sms campaigns. Loyalty works both ways; keeping in regular contact with your customers is a way of informing them that they are greatly appreciated and highly valued, which in turn encourages them to remain equally as loyal to you.
That way, everyone's a winner.