11 Jan 2023
Cashless System for Holy Cross College

Ranked one of the best colleges in the UK, Holy Cross College and University Centre in Greater Manchester relies heavily on efficient and effective admin systems.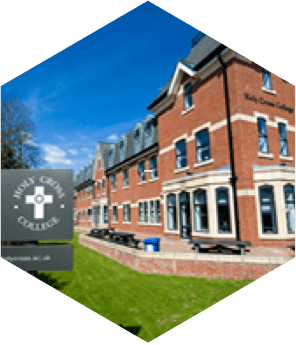 That includes having the ability to take payments from students quickly and effortlessly using the latest technology. Priding itself on being a friendly and inclusive education institution, Holy Cross is also aware that it needs to "move with the times".
Which is why Holy Cross turned to NWBM for equipment to simplify and streamline the college's EPOS systems.
NWBM installed tills, printers, chip & pin capabilities, and a cashless debitrak system at the college and university centre, which is based in beautiful buildings in the centre of Bury.
The EPOS equipment and systems we provided were also designed to gives students at the college access to all modern payment options for food, trips and other incidentals.
"Just to say thank you to everyone so far for all the work behind the scenes getting the tills to work and for the new ways in which students on free school meals and others will be able to access their entitlement. This is a major step forward for us at the college and such an improvement for the student experience!"
Ann-Maria, Director of Finance Holy Cross College