11 Jan 2023
What is the way forward following the COVID 19 pandemic restrictions affecting the hospitality industry?

There is the necessity to think differently about how to provide the great services and products that customers have come to expect but under a very different setting. The hospitality industry is facing new challenges and thoughts are focusing on how to re-open businesses. The need now is for an efficient and profitable operation that also maintains secure social distancing and adheres to "COVID- safe" working practices.
We now need to consider social distancing and ways going forward to ensure that this is achievable. Restaurants and bars will need to think about contactless payments, order and pay at table (by customers), takeaway food & drink options and handheld technologies that allow us to operate our businesses to the best of our abilities under very challenging circumstances.
How can the hospitality industry adapt to social distancing?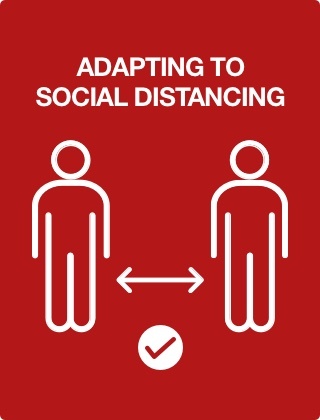 How do we adapt to the changes within our society? What areas of technology can be adapted, have you started to consider the way forward? Perhaps you may decide to offer takeout menus, home delivery service, click and collect, hand held ordering devices for staff and customers alike or one of the numerous other options that are springing up in an industry that is not going to give up without a fight.
At NWBM we have been working with our suppliers to deliver a range of solutions that will help you to reopen with the confidence that you are keeping yourself, your team and your clients as safe as possible and at the same time maximising the opportunity to hit the ground running.
What solutions can NWBM provide?
We can provide the following solutions and are confident that there will be at least one item in the list below that could benefit any hospitality based business.

An APP/website that customers can use to order food & drink whilst they are on your premises

An APP/website that customers can use to order food & drink either for collection or take away whilst they are "on the move".

An APP/website that your guests can use to book a table ensuring you can obtain maximum covers but also ensuring customers are safe and social distancing is followed.

Mobile Ordering Devices that enable wait-staff to take orders "at the table" (and still maintain a safe distance).

Contactless payment devices that can integrate with your epos system or standalone of you prefer.

Self-Serve Ordering Terminals.

Mobile ordering device, kitchen screens, kitchen printers that keep the front of house team "on the floor" (out of back of house) so that they are always available to your guests.

EPoS Shields & Protection Screens.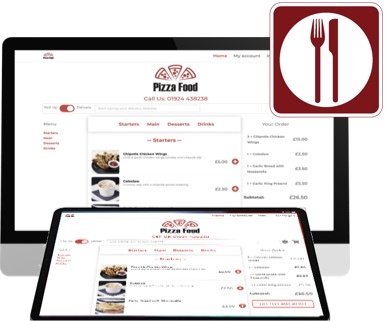 For an example of these excellent products please follow the link https://samtouch2go.com/ where we have a site set-up ready for you to learn more about these great solutions, including features, pricing and a demo.
As with all NWBM products you can be certain that these solutions are feature rich, great value for money and supported by the best. If you want to know more about any of these solutions please don't hesitate to contact us we will be very happy to talk through any questions you may have.
We hope that these solutions give you the peace of mind that you will be able to re-open for business and serve your clients efficiently, safely and profitably no matter what the future guidelines for business entail.