11 Jan 2023
EPoS System Buyers Guide
If you want your business to flourish then it's vital you know what you're looking for when it comes to investing in a state of the art EPoS System. With an ever increasing number of EPoS systems available on the market we've put together an EPoS system Buyers Guide highlighting everything you should consider and avoid before splashing your hard earned cash…
Why do I need an EPoS System?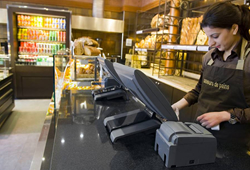 If you're considering buying an EPoS system then the first thing you should be asking yourself is why? Why does your business need an EPoS System? Whether you work in the retail or leisure industry an EPoS system can benefit your business in a number of ways. Improving your customer service and the day-to-day running of your business, EPoS systems can be tailored to suit your exact needs. So it's vital, before you go in all guns blazing, that you understand what it is you require and what you expect from an EPoS system.
What are the benefits of an EPoS System?
EPoS systems have been proven to improve businesses of all sizes, helping to streamline all your business operations you'll see major improvements in customer service, reduce human error, cut down on queues at the till and effectively manage stock control.
Using the latest technology EPoS systems are incredibly user-friendly, flexible and equipped with powerful reporting and management information facilities. Tracking and recording useful information such as stock levels, total sales, top sellers, staff working hours and specific buying trends whilst also producing detailed business reports an EPoS system simplifies the day to day running of your business. All the information is in one place, making your job ten times easier.
Can it be customised?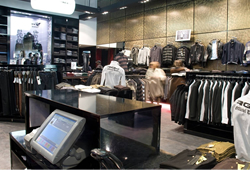 It's vital you make sure the EPoS system you are opting for can be customised to meet the demands of your business. Whether you want the customisations to be applied during the installation process of your EPoS system or you want to customise different aspects of the system at a later date, be sure to ask for expert advice.
Whether you want to set specific promotions or you want to reduce customer waiting times by making transactions faster, each different aspect can be customised to meet your requirements.
Why Use NWBM?
Once you know what you are looking for it's time to decide where to purchase your EPoS system from. And here at North West Business Machines we have over  45 years experience providing EPoS systems to businesses in the retail, hospitality and leisure industries. With so many years experience under our belts we understand that every business is different, which is why we pride ourselves on listening to your every need and specifically customising and designing an EPoS System to meet you and your business requirements.
In addition to our excellent products we are well known for providing exceptional EPoS system support. We offer maintenance and support packages that can be specifically tailored to suit your requirements, whilst causing minimum disruption.
For more information on all our EPoS systems and how our products would best suit your business then feel free to contact us. Give us a call on 01254 881177 to discuss your requirements with one of our experienced members of staff, we'll look forward to hearing from you!
Save