11 Jan 2023
In Store Promotions Help Push Up Retail Sales
Heavy discounting and promotions at retail stores have helped pull in cash-strapped consumers and push up retail sales last month, official figures show.
Retail sales volumes increased 1.4% in May the Office for National Statistics (ONS) said. City analysts had only expected a rise of around 0.8%.
In store promotions are probably the best tool for increasing footfall and sales as well as clearing end of line stock. North West Business Machines EPoS systems enable retailers to offer different promotions for different situations – including Happy Hours, Buy One Get One Frees, Multi Buys, Cheapest Free and many more.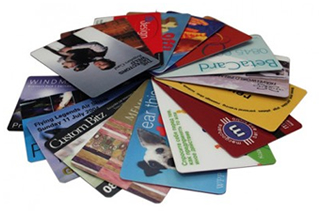 With consumers feeling the pinch, it's more important than ever that retailers react to this by offering tailored promotions and special offers to draw customers through the door. Utilising North West Business Machines loyalty software allows you to improve your stores profitability and obtain an advantage over your competition by drawing more customers back to your store via tailored promotions and special offers.
Our intuitive loyalty software system allows consumers to collect points each time they make a purchase, over time with each swipe of their loyalty card a profile of the customers spending is built up. Using this data you can identify their spending habits — e.g. frequency of visits, time of visit, day of visit etc and use this information to target specific groups of customers with relevant marketing promotions. This allows retailers to develop specific promotions to specific customer groups which help increase their spending and encourage them to shop more often.
Benefits of Loyalty Software from NWBM includes:
Keep your customers loyal with incentives relevant to their interests and spending habits
Increasing your footfall leading to more sales and higher profits
Marketing initiatives increase customer retention whilst still attracting new customers

Find out more about loyalty software from North West Business Machines, or to book a demo of our loyalty software why not give us a call today on 01254 881177, or fill out our online enquiry form.
Save