11 Jan 2023
Install your EPoS System early to boost sales & maximise profits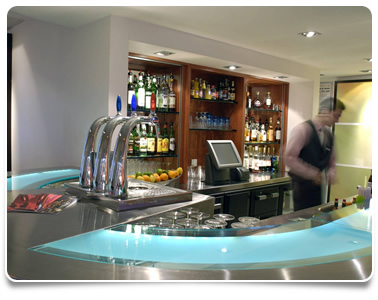 Starting up a new business in the current economic climate is proving more difficult than ever.  One way in which to increase the chances of your business' success is to get an EPoS system installed.  Failure to do so will not only make the day to day running of your business that much harder, it can also end up costing you unnecessarily. If you really want your business to hit the ground running then you need it in place early.
I often get called out to sites by new businesses on the lookout for an EPoS system.  More often than not we find that business owners leave this issue to the very last minute, spending pretty much their entire budget on everything but the kitchen sink, (sometimes even the kitchen sink) giving no thought at all to their EPoS system until it's too late.   As a result they end up buying a cheaper, more traditional till that, while more affordable, just isn't suitable for the effective running of a modern, successful business.
Now I'm not averse to a little nostalgia, after all a traditional till adds character.  However it will do nothing to help you monitor your business operations, address issues quickly and efficiently or contribute to the day to day running of your business in any way.  We can provide you with an epos system that can do all of these things, saving you time and money and leading to a more successful business.  Your EPoS solution is the one single tool that when used correctly will ensure that you make the right business decisions all of the time…decisions that will guarantee the sustainability of your business.
By investing in EPoS you can:
Maximise revenue and profits – An EPoS system allows you to serve customers extremely quickly and accurately, thus optimising the speed of your service and increasing productivity. On screen sales prompts can also help staff direct customers towards the products with the greatest margins. Real time reporting allows you to react instantly to business demands and manage the business accordingly, either by altering prices, the re-ordering of stock or adjusting staffing levels.
Limit Theft –Our EPoS solutions will give you all the information you need to tightly mange your cash and stock. Stock Countdown allows you to keep a close eye on high value items.  Also, integration with CCTV can reduce the likelihood of theft even further.
Save Money on purchases – See best and worst sellers at a glance, making it easier to order the right products and put an end to needless purchases.
Increase Efficiency – With accurate, timely reporting, precise stock control, and automated promotional shifting you, your business & your staff will be working at maximum efficiency.
So, with the Olympics upon us, make your business run like a gold medal winning Olympic athlete and get your EPoS system in early enough to make a difference.  It could be the distinction between your business making a slow start or coming out of the blocks flying!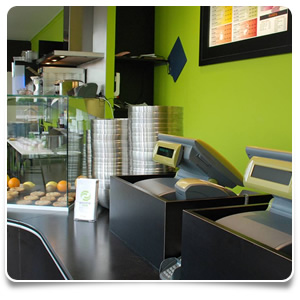 As well as making sense from a business standpoint, there are also practical reasons why early installation of your EPoS system is a must.  For example leaving it to the last minute will give you less time to train your staff on how to use all the features to maximise efficiency and profitability, thus hindering your chances of a fast start.  What you also need to take into account are the wiring and electrics of your new epos system.  If your business is based in a new or refurbished site, early installation allows all the necessary cables to be correctly located and carefully positioned so as not to spoil the aesthetic of your premises.
So, I wish you the best of luck with your new business venture…just don't forget about your EPoS system!
Save