11 Jan 2023
New EPoS System for Bury Italian Restaurant

The Desiderio family has owned Pizzeria Bella Italia in Bury for over 30 years. Tino and Barbara started the business to serve an authentic and delicious slice of Italy to the people of Bury, and they have seen the business grow and thrive ever since. Daughters Luisa and Michelle have now taken the reins from their parents and asked NWMB to provide them with a modern EPos solution to help streamline their business further.
Full training to switch to new system seamlessly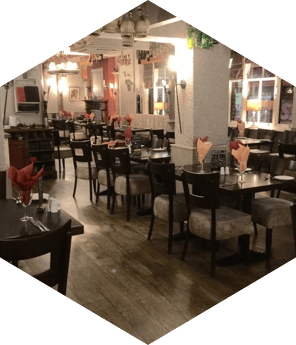 NWBM has been providing affordable and feature rich EPoS systems for nearly 50 years, and we were very pleased to provide a cost effective and user-friendly solution. After a demonstration to show the many features of the system and how they work, Luisa & Michelle decided it was exactly what they needed for their business, and were happy to go ahead with our suggestions. After a quick and easy installation, Luisa, Michelle & Jon had a full day of training to learn how to utilise the features of their new system most effectively, and this was all included in the cost of their solution. They were then ready to resume service at the restaurant with their new system, without a hitch!
NWBM are on hand to give support seven days a week
"Hi Anthony
I would just like to send an email to say how happy we are with our tills. Also to say how VERY helpful Jack was and has been afterwards.
I hope you pass on these compliments.
Thank you again
Kind regards
Luisa Melidoni "
It was a pleasure to work with the Desiderio family, and we wish them further success with Pizzeria Bella Italia!
If you're looking for a restaurant EPoS system in the North West, get in touch today on 01254 881177.