11 Jan 2023
Savvy shoppers seeking multi-buys

Multi-buys are now a big part of any shopping experience.
23% of shoppers said that BOGOF promotions were a major factor when it came to trying out a new product.
¾ of people regularly spend more due to special offers and BOGOF multi-buy deals
North West Business Machines have EPoS solutions that give you various ways to offer promotions to your customers- both existing and new.
All the offers under the sun… and more!
North West Business Machines software has a comprehensive multi-buy selection that includes:-
Buy one get one free offer
3 for 2
Buy X items and get the cheapest free
Bucket sales
Meal deals
Happy Hours
Easy to manage
Your product/item can be in multiple promotions at the same time, and every product or item can have its own information/prompt screen.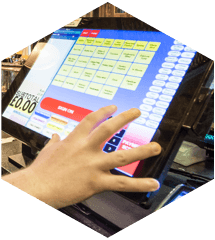 The prompts can pop up automatically against each product to instruct staff to inform customers of promotions and offers. Or can simply be viewed by the use of a PLU Info button on screen for that products information.
The information can even be printed for the customer on their receipt giving them a reminder of just what a bargain they got!
Advertise offers directly from your EPoS system!
EPoS systems can also play adverts on a screen in the customer eye-line highlighting these offers. These adverts can be played on a rotating schedule and also specific adverts can show when a certain product is sold.
For more information about how our software can help you improve your sales then call us on 01254 881177 or email sales@nwbm.co.uk for more information.