11 Jan 2023
Streamline sales with EPoS to Ecommerce Integration from NWBM
Over the past few years I've been struck by how difficult many people find it to manage both the online and instore sides of their business.  Balancing both of these avenues of business can turn the most placid of characters into a raving lunatic, with multiple sales and stock levels causing confusion and taking up time and energy that could be put to much better use.  I am happy to inform you that there is in fact a solution to all of these problems.
EPoS Connect will streamline your business operations and seamlessly connect your EPoS System with your Ecommerce website, enabling you to have all the information you need at one central point of command.  Using EPoS Connect removes the stumbling blocks and pitfalls that come with managing 2 different sets of stock, sales and finances.  It also has the added benefit of reducing man hours and staff overheads, meaning that you can spend more time growing the business, (or if you'd prefer, more time enjoying life…which we could all do with if we're honest).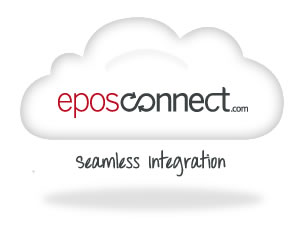 Anyway, back to business for a second. EPoS Connect integrates your website with every other part of your business, meaning everything you need to know is all there at the touch of a button.  No more nights sat in a quagmire of paperwork, with facts and figures staring at you from every direction, wishing you could just switch off and go to bed.  Instead you can feel safe in the knowledge that all the facts and figures are there in the one place, easy to access without any problems.
I have had the pleasure of installing North West Business Machines' EPoS Connect system to businesses of all sizes and have seen the difference it makes to those businesses, as well as the lives of the people that run them.  If you are thinking of branching out into online sales North West Business Machines can offer you a fully integrated, bespoke service that removes all the hassle and worry of operating multiple channels of your business, making the running of your business a great deal easier.  Our creative design team are a highly experienced and talented bunch of folks capable of designing stunning looking Ecommerce websites tailored to your specific requirements.
Here is the bit where I stop waffling on and impress you by explaining exactly how EPoS Connect can help your business.  The benefits are:
Central Control – of products, price and stock eliminates time spent updating two systems and allows you to run your business more efficiently
Real Time Stock Control for your Website and EPoS System – If you sell something instore, your website will automatically be updated ensuring you don't disappoint customers by selling something you no longer have in stock
Real Time Reporting & Sales Analysis – Fast access to sales figures both online and instore, allowing you to keep abreast of your business trends
Feature rich EPoS & Ecommerce System – Integrate your two channels using EPoS Connect without sacrificing any other features of either system
A Bespoke Solution – The needs of each business are different.  Our EPoS Connect integrations are tailored to suit each businesses needs and requirements
Centralised Re-Ordering – Speed up the re-ordering process with centralised re-ordering from one system
Ecommerce Order Processing – Your EPoS System is automatically updated with any online sales allowing you to see total sales at a glance
So there you have it, EPoS Connect is ideal for anyone looking to cut out all the stress and hassle that comes with dealing with online and offline sales.  At North West Business Machines we will streamline your business operations seamlessly, saving you a great deal of time and allowing you to sit back and count your money.
For more information on how EPoS Connect can help you streamline your business processes call us on 01254 881177 today!

Save
Save