11 Jan 2023
Ten reasons successful restaurants are switching to EPoS

Many successful restaurants have already switched to electronic point of sale (EPoS) technology. If you are considering installing EPoS, but need to know a little more about the ways in which it can be useful, we've put together a list of how other restaurants are benefiting from using it in their business.
1 EPoS systems provide comprehensive management reports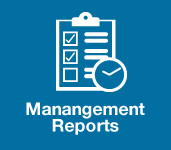 Successful restaurants want to keep a close eye on how well their business is performing.
The data gathered by an EPoS system allows it to produce financial summaries, sales reports, staff working hours' overviews and more. All this can be done quickly and easily, providing owners with valuable information to monitor the progress
of their business.
2 Taking greater control of stock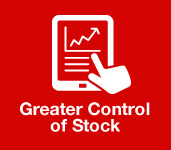 As a restaurant, much of the stock will be perishable goods that could go to waste if purchased in the wrong quantities.
By tracking sales, an EPoS system can generate reports which show which stock is selling and in what quantities. Restaurants are using this feature to prevent the over ordering of expensive fresh produce, thus reducing wastage and cutting costs.
3 Better menu management
There are always dishes on a menu which sell better than others, but finding out exactly which items sell in which quantities can take a lot of working out.
Using EPoS, restaurants are not only finding out how well each dish on their menu is performing, they are also discovering when each dish performs the best. This gives them real control over their menu, allowing them to drop some dishes completely whilst giving them information about whether something should only go on a lunchtime or evening menu. In addition, those that have been using the system for a while, are using EPoS to help manage seasonal menus more efficiently.
4 Know customers better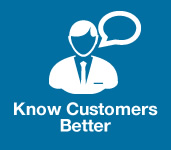 Restaurants are businesses that thrive on providing a personal service to their customers, so it's always an advantage to know as much as you can about your clientele.
EPoS software is useful here because it gathers vital information about customers' buying and spending habits. Restaurants can easily find out customers' purchase histories, for example,
and use this to entice them with specific promotions, marketing strategies and up-sells.
5 Put an end to human error bill miscalculations
One way many restaurants lose money is through waiters and bar staff making mistakes with the bill.
The pressures of time on front of house staff leads to bills being badly written, items missed off, errors made at the till and poor adding up. Many restaurants use EPoS integrated touch screen devices to make the handling orders fast, accurate and efficient. They use them to process all the calculations involved in a sale, including change, and print the receipts.
6 Improve the speed of service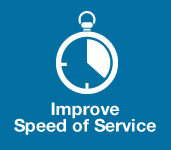 Time is always at a premium in a busy restaurant. Customers want their orders taking quickly, the timely delivery of their food and a swift checkout before leaving. This puts staff under a lot of pressure and can lead to customer dissatisfaction if things take too long.
One of the advantages of the EPoS system is that it is helping successful restaurants to speed things up. Electronic order taking means kitchen staff receive orders immediately via a kitchen order printer or display system, giving them more time to prepare, whilst waiters don't need to spend time writing out the order or rushing to the kitchen to give it to chefs. When the customer leaves, the bill is already calculated and the payment can be done quickly at the table using a touch screen EPoS terminal.
7 Prevent shrinkage
One way which restaurant owners can lose money is through shrinkage, where stock goes missing. This is often due to unreported damage, like a dropped bottle of wine, wasted food or because staff are giving away unauthorised, free drinks.
Many restaurants are benefitting from reduced shrinkage because they have included staff ID buttons in their EPoS package. This enables them to record and generate reports on all transactions undertaken by individual members of staff. Through doing this, they can ensure employees are aware they are monitoring stock levels and this has had a real impact on reducing shrinkage across the restaurant.
8 Prevent theft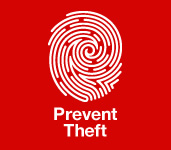 Besides reducing shrinkage, preventing theft is another area which EPoS software has dramatically helped restaurants improve their business. EPoS systems have powerful security features such as: real time transaction monitoring; void and refund tracking; and fingerprint log-on for staff. These help to prevent theft and fraud from both staff and customers.
9 Improve customer loyalty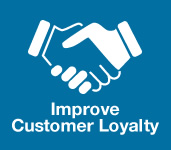 Repeat custom is what keeps good restaurants going, so it's important to turn as many new customers as possible into regulars. Using EPoS, restaurants have built customer databases which enable them to incentivise customers to return through adding discount cards, loyalty cards and vouchers to their system. They are also using the EPoS customer relationship management tool to send personalised marketing messages directly to customers
by text or email.
10 Improve margins
EPoS systems provide restaurants with highly detailed sales reports which have enabled them to make decisions about their higher-margin dishes and drinks. This has helped them to promote under-performing, high return menu items, wines and spirits to generate increased profits.
If you want to know more about how EPoS systems can help your restaurant business, get in touch with us at North West Business Machines and we'll be happy to advise you about your individual needs.

Save
Save