11 Jan 2023
TIP: Don't leave Your New Epos System until the Last Minute!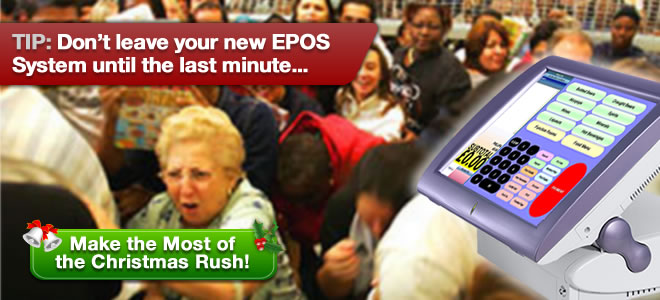 So we're building up to what is probably the busiest period of the year for those in the leisure, hospitality and service industries. It is vital that everything works as it should during busy holiday periods in order for you to fully satisfy your customers and maximise your profit margins. The last thing you need when you've got lots of customers wanting to spend big is for your EPoS system to suddenly break down, massively affecting your service patterns and leaving you with many unhappy customers that will take their business elsewhere.
EPoS systems use software and it is widely known that software based products tend to be upgraded at least twice a year. This means that if your system is older than that and hasn't been serviced or upgraded then you're missing out on a whole host of features that will help your business run more efficiently than ever before. Doing this can also prevent the nightmare situation of your EPoS system breaking down at the worst possible time.
But it doesn't just stop with your EPoS system being as up to date as possible; you need to ensure that all avenues are covered. It's all well and good if your equipment is firing on all cylinders but what happens if during the rush hour you run out of till rolls or ribbons? Quite simply you need to be fully prepared for every eventuality to ensure you aren't left behind in the race for holiday trade at its height.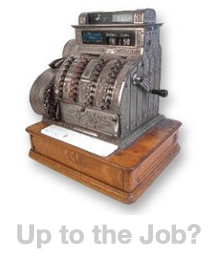 Leaving your epos system as it is, without being serviced or upgraded when it is getting on in years is the retail industry version of sticking your fingers in your ears and shouting, 'la la la la la' at the top of your voice hoping in the hope that nothing bad will happen. Sod's law, (which every business owner has experienced at some point or other) dictates that if something can go wrong then it will…and at the worst possible time to boot.
At North West Business Machines we can see to it that not only will this not happen, but that your business flourishes during holiday season by ensuring your EPoS system is in peak working order and more than able to handle the influx of customers flocking through the door. From a simple service or upgrade, to delivering you a state of the art EPoS system with all the bells and whistles that come with it, we will make sure you have the ability to thrive during the most hectic shopping periods.
Do not make the mistake of thinking that you'll get by without incident or that you can't afford the cost of an upgrade or service. The fact of the matter is that if things do go wrong, the loss of earnings due to longer queues, or customers shopping elsewhere due to poor service far exceeds that of a service or upgrade. When faced with this information the question is can you afford not?
At North West Business Machines we have been providing the ultimate in EPoS software and customer support for many years; helping businesses succeed by ensuring that the worst doesn't happen. As the proverb states, 'A stitch in time saves nine' - now is the perfect time to service or upgrade your EPoS system in order to gain an all important edge on your competitors.