11 Jan 2023
Tony Almond DIY & Home Store

Established in 1982 Tony Almond's has been providing the people of Liverpool with everything they need for their home – from DIY and gardening supplies, to gifts, stationery, motoring products and more – for over 30 years.
Tony Almonds is an essential store in the area and has been for a few decades, well stocked and has almost all your needs – it's very rare if they don't have what you need.
How did we help Tony Almond?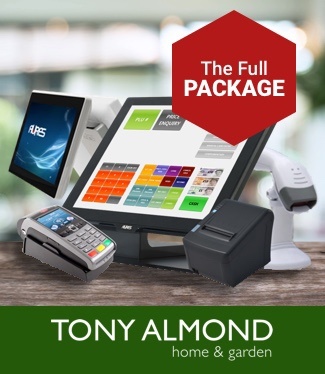 NWBM started working with Tony Almond in 2008
We have provided touchscreen terminals, printers, cash drawers and scanners and chip and pin payment machines for 6 checkouts. They also have full back office and loyalty software.
"I asked NWBM to provide me with an epos system for my busy, growing retail business back in 2008. I had been using an EPoS system for several years, but I could not find a provider that could guarantee me an excellent support package."
"Not only did NWBM supply me with exactly the right system for my needs but their after sales support and back up since then has been outstanding. I heartily continue to recommend them to anyone searching for an EPOS provider."
Therese Almond, owner.
We love working with the team at Tony Almond, and are looking forward to continuing this relationship in 2018!