11 Jan 2023
Why Choose NWBM for Your EPoS Solution?
North West Business Machines are one of the UK's major providers for EPoS Solutions and all related products and services.
We offer the complete package for any business that requires an EPoS Solution. We will consult, detail specifications, project manage, install, train and support your new system. We value our customers so here are a few reasons why you should choose North West Business Machines!
A Wide Range of Industries and EPoS Solutions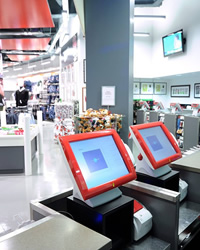 We have EPoS systems suitable for businesses in industries such as Retail, Hospitality and Leisure. All of our products are user friendly and can be tailored and specifically designed to suit individual businesses no matter how big or small your company is.
In addition, we can also provide software depending on which solution you require. For example you may need Head Office Software, therefore we will provide you with all the tools you need to make your business more efficient and successful. From quick summaries to detailed reports, North West Business Machines Head Office solutions give you the information you need to make the right decisions to increase profit and cut costs.
So no matter what your business status, we have the knowledge and products to provide both small, single site companies as well as large, multi site operations with top of the range Epos solutions.
Free detailed demo to ensure our EPoS solution meets your needs
To ensure all our customers select the right EPoS System for their business we offer a free, no obligation demo on any of our systems. All our demos are performed by skilled engineers and can be performed at your premises. This is to make sure you receive the perfect solution for your business.
First Class Advice and After Sales Service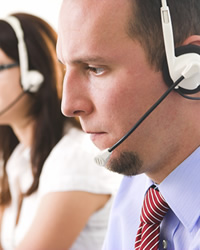 To ensure you get the most out of our fantastic products we can provide exceptional after sales support.  We offer two support packages, which again can be tailor-made to suit your requirements. And our wealth of knowledge and skilled engineers mean we are well placed to support the majority of EPoS systems and solutions.
Like our products, our after sales service is fantastic value for money.  9 out of 10 Service Calls are dealt with on the same day meaning disruption to your business is kept to a minimum! And, to make things easier, we offer a Pay as You Go Support scheme that enables customers to opt out at any time.
Skilled and Knowledgeable Team
We take lots of care and time in recruiting our staff members, ensuring they are all highly dedicated and hard working. Most of our workforce have over 20 years experience in the Epos/Technology sector. We also employ people with retail and hospitality experience to help us understand how individual businesses work meaning we can tailor our services to your needs.
So if you think your business could benefit from one of our Epos systems then give us a call on 01254 881177.

Save