11 Jan 2023
Keep your business safe from COVID-19 with integrated chip and pin

COVID-19 is driving a completely new set of payment trends that businesses will need to enable and fast! It is vital that business owners consider the safety of their employees and customers going forward, as well as increasing efficiency in-store to help adhere to social distancing. Integrated contactless payment terminals from NWBM is the solution!
Businesses now need to look for safer and faster payment methods for their goods and services. With an integrated chip and pin system, there is less contact with the customer when paying and no cash handling, making it a much safer payment method! If integrated the terminal can be located close to where the customer stands and payment is fast easy and safer.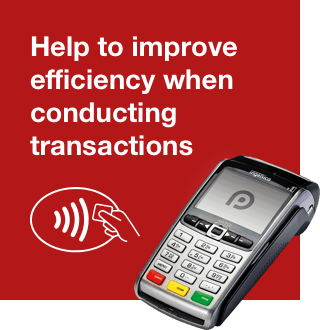 Integrated chip and pin terminals also improve efficiency. When conducting a transaction, the value of the sale is electronically pushed from the till to the card machine at the touch of a button, so there are no cashing up mistakes.
Chip and pin is also extremely fast, so it helps to reduce queues. Many shops are having to put a limit on the number of people inside at once, by speeding up the payment process this will enable more people to come into the store and make purchases.
At NWBM we can offer integrated chip and pin terminals that are a great solution for businesses that want to offer a touchless payment method for their customers.
Contact us at sales@nwbm.co.uk or call 01254 888125 for more details.