11 Jan 2023
New Year - New EPoS System
So, Christmas is over and another year begins, with many business owners looking to start the year as they mean to go on with a new outlook, new targets and, more importantly increased sales figures. Whilst it can prove difficult, not to mention expensive to make the necessary adjustments required to increase revenue, (expensive marketing campaigns, long winded promotions etc), one step you can take that will make a huge difference to your bottom line is to install a new EPoS system.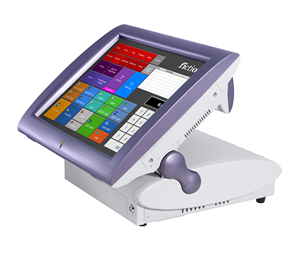 At North West Business Machines we have over 45 years experience of supplying the very best EPoS systems to businesses throughout the country and we have noticed first hand the huge difference they can make to the organisation, levels of customer service and the overall success of any business that has one. This is due in most part due to the increased efficiency that comes with having an EPoS system on board.
You see an EPoS system is more than just a fancy, flash looking till, (although admittedly they do very much look the part), an EPoS system can completely streamline your business from top to bottom as every aspect of your company affairs can be accessed at the touch of a button from one central point of command.
While this makes the running of your business much easier, it will also lead to much improved financial gains as it allows you to better utilize your staff, increase your levels of customer service, (therefore increasing the chances of repeat business) and enable you to keep a thorough, itemized and highly accurate check on your stock, (from best/worst sellers to up to the minute stock levels).
7 ways in which an EPoS system can make a real difference to your business:
• Graphical Touchscreen Interface – allows you to control your retail operations at the touch of a button.
• Fast and accurate scanning – helps save time and money by eliminating costly errors.
• Complete customer accounts – including loyalty and full transaction history which encourages repeat business.
• Full stock control – includes wireless, handheld stocktaking which saves time and staff resources.
• Large, preloaded product database – enabling comprehensive, real-time product information to be accessed in an instant.
• Complete reporting suite – allows you to stay in control of your stock and sales levels at a glance.
• Full catering functionality – our systems can handle both retail and catering at the same time.
So instead of faffing about blindly as your business pulls you from pillar to post, (and faffing is the correct industry terminology for it) and thinking to yourself that there must be an easier way of doing things…there is. Instead of your business controlling you, it's time for you to take control of your business by investing in a new EPoS system.
If you're worried that your business may not benefit from having a new EPoS system or you think it may be too expensive for your operation then fear not; having helped clients of all sizes in every possible sector for many years we are able to tailor our retail systems and services to match your individual requirements and budget. It is vital for businesses in today's economic climate to try and eek out every little advantage possible in order to attain success in the marketplace, installing a new EPoS system could be the difference between starting the year off with a bang or a whimper.
Save