11 Jan 2023
Intuitive Retail EPoS Systems - Is it for me?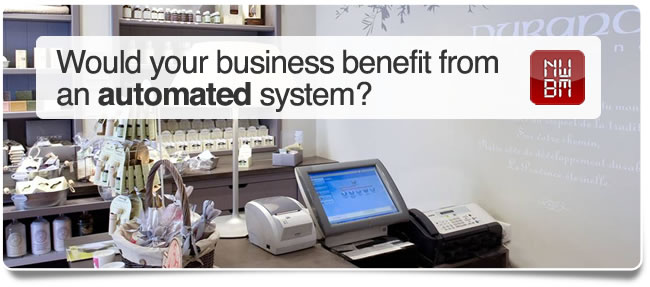 Streamline your business operations, increase your profitability and improve your stock management with a retail EPoS system from North West Business Machines.
North West Business Machines are a leading retail EPoS systems provider to companies nationwide. Whether your business interests lie in fashion, DIY or home furnishings our retail EPoS systems have the right mix of features to satisfy your exact business need.
We've worked closely with retailers since 1971, understanding their business and providing the right retail EPoS system to suit their needs and their budget. Ask yourself if you would benefit from automating your system? Would your processes be more streamlined? If you currently have a manual system, how long does it take to keep your stock up to date?
If you're spending time manually updating stock and generating reports it might mean that you have insufficient time to dedicate to providing your goods or services to your existing clients. It is very important that your time is spent wisely, because in business time really is money.
What are the Benefits of Retail EPoS Systems?
So, just what are the benefits to me of having an automated retail EPoS systems?
Key Features and Benefits
Point of sale Tills
with robust, fast, intuitive touchscreens
Wireless Handheld Stocktaking
saves time and staff resources.
Fast & Accurate Scanning
avoid time spent on costly mistakes with fast & accurate scanning.
Large Preloaded Product Database
for comprehensive real-time product information including stock levels.
Complete Customer Loyalty
for increased customer service and to encourage repeat business
Full Stock Control
including the facility to use hand-held terminals for stock taking.
Customer Accounts
including loyalty and full transaction history
Complete Reporting Suite
to stay in control of your stock and sales at a glance.
Speedier Service
No more long queues and unhappy customers
Full Catering Functionality
Our system can handle both retail & catering at the same time.
Graphical Touchscreen Interface
Control your retail operations at the touch of a button
Do I Need a Retail EPoS System?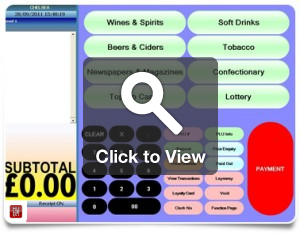 Better stock control is often one of the most cited benefits of our retail EPoS systems.
An EPoS system can help you reduce stock levels by maintaining up to date stock information and generating purchase orders automatically. It also allows you to identify slow and fast moving items and price them accordingly. For instance, if a particular item is flying off the shelves then adding a few pence to the product could be a wise move. Similarly, your slower moving stock may be too pricey and you can reduce the price accordingly.
A retail EPoS system allows you to base your business decisions on fact, rather than conjecture. Whether you want to measure the result of extending your opening hours, find out your busiest times and measure the impact of moving products around the store – a retail EPoS system will give you a real insight into your business.
Saving time is another big plus when it comes to switching to a retail epos system, if your products are bar-coded you won't have to price them all individually – you can also save time at the checkout, as scanning a barcode is quicker than putting it in manually.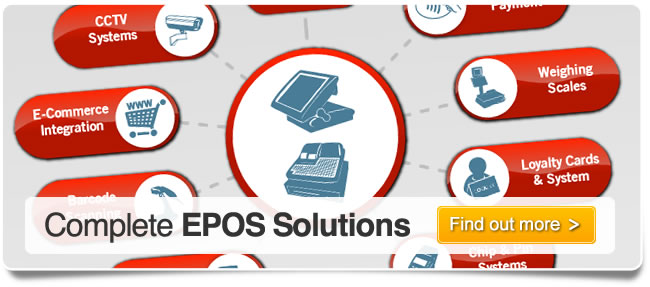 Whatever your business, North West Business Machines boast in house support, highly skilled, experienced engineers and a warm and friendly team who are on hand to provide advice and technical support on your retail EPoS system to ensure you get the most out of your EPoS solution.
For more information or to book a demo, call a member of our team on 01254 881177.
Save